Top 5 Free Milky Fonts for Product Design
Fonts
In metal typesetting, a font was a particular size, weight and style of a typeface. Each font was a matched set of type, one piece for each glyph, and a typeface consisting of a range of fonts that shared an overall design
Baloo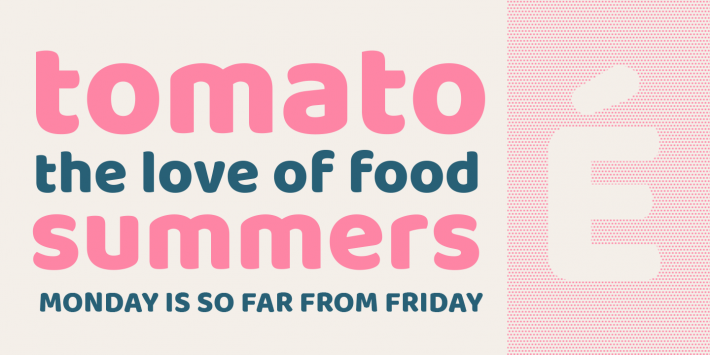 FONT INFORMATION
A perfect blend of pointy paws in a coat of fur, Baloo is an affable display typeface by Ek Type. Available in ten Indian scripts along with a Latin counterpart, the family is Unicode compliant and libre licensed.
Baloo is a distinctive heavy spurless design with a subtle tinge of playfulness and all the bare necessities of type. Snuggling several scripts under a single weight, the typeface focuses on giving equal justice to every act of this gentle jungle affair to secure single and multi-script use. Carefree yet confident, warm yet entertaining, sprightly yet intelligible, Baloo infuses life everywhere it goes.
The Baloo project develops ten separate fonts with unique local names for each of the ten Indic Scripts. Each font supports one Indic subset plus Latin, Latin Extended, and Vietnamese(see attachment for additional weights).
Baloo for Devanagari
Baloo Bhai for Gujarati
Baloo Bhaijaan for Urdu
Baloo Bhaina for Odia
Baloo Chettan for Malayalam
Baloo Da for Bengali
Baloo Paaji for Gurumukhi
Baloo Tamma for Kannada
Baloo Tammudu for Telugu
Baloo Thambi for Tamil
Also see below
Well fed and thoroughly nourished across every script, it took a team of committed type designers to rear Baloo and raise it to be the typeface we love. Baloo Devanagari is designed by Sarang Kulkarni, Gurmukhi by Shuchita Grover, Bangla by Noopur Datye, Oriya by Manish Minz and Shuchita Grover, Gujarati by Supriya Tembe and Noopur Datye, Kannada by Divya Kowshik, Telugu by Omkar Shende, Malayalam by Maithili Shingre, Urdu by Devika Bhansali and Tamil by Aadarsh Rajan. Baloo Latin is collaboratively designed by Ek Type. Font engineering and type design assistance by Girish Dalvi view Top 5 Free Milky Fonts for Product Design | Okay Bhargav
Baloo is grateful to Sulekha Rajkumar, Vaishnavi Murthy, Gangadharan Menon, Vinay Saynekar, Dave Crossland and others for their involvement, suggestions, and feedback.
Milkshake
FONT INFORMATION
Milkshake Font family features unique styles and fancy design. So, Due to this peculiarity, it has everything that a designer urge to have in his designing campaign. Each and every letter including in this fine quality handwritten font family speaks about the hard-working of the designers on it.
With the usage of this unique font, your designs look like a graphic design pro. Here we are providing this script typeface and its family for free and you can download it just on single click. So click on download button which given below and keeps this modest font in your device. also view Top 5 Free Milky Fonts for Product Design | Okay Bhargav
Choko Milky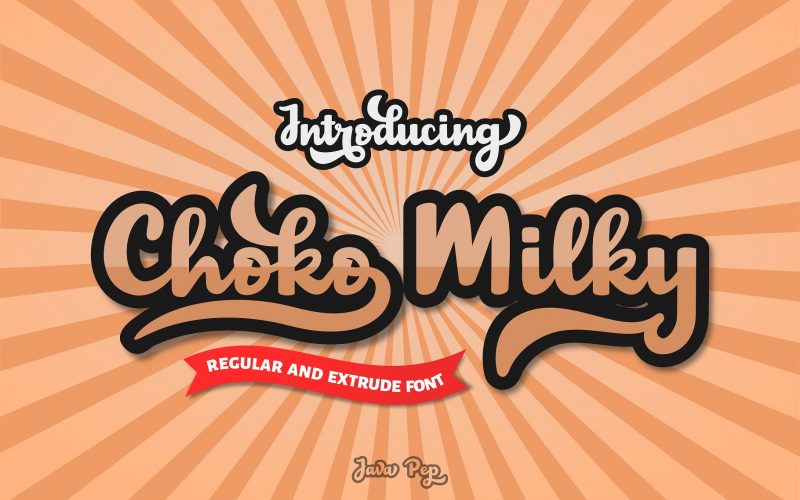 FONT INFORMATION
Introducing fun and a bold font called Choko Milky. This font included extruding font to combinate with the regular font to make the Choko Milky font more stand out the looks. Choko Milky is OpenType features such swash, terminal form, and stylistic set s01-s02
Thanks for using Choko Milky font. The font is the personal use license. Please visit Website. If you have any question, don't hesitate to contact mee info@okaybhargav.co.in. Have nice a day 😉 view Top 5 Free Milky Fonts for Product Design |Okay Bhargav
Also see below
Juicy Milk
FONT INFORMATION
Juicy Milky is a cute font that is suitable for branding, packaging, logos, posters, product names, and others.
This demo font is for PERSONAL USE ONLY! But any donation are very appreciated.
Link to purchase full version and commercial license
also read Copyright Notice Click here
Milk Nice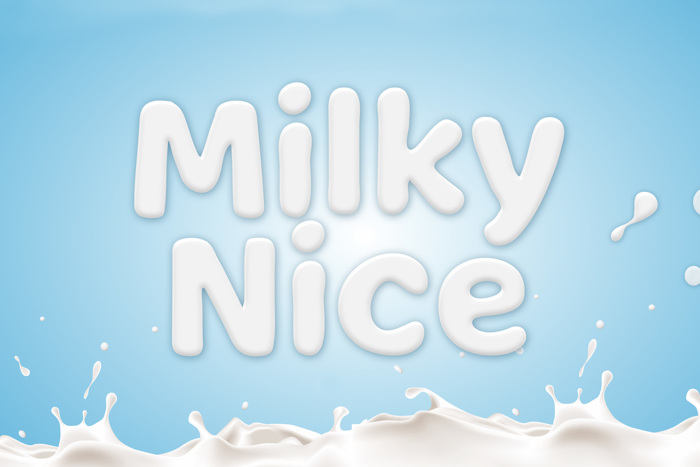 FONT INFORMATION
NOTE: By installing or using this font, you are agree to the Product Usage Agreement: on Top 5 Free Milky Fonts for Product Design |from Okay Bhargav
- This font is already FULL VERSION and ONLY for PERSONAL USE. NO COMMERCIAL USE ALLOWED!
- Here is the link to purchase COMMERCIAL LICENSE:
Click here
Also see below